Sculpture Portrait Making 2022
A Sculpture Portrait Making Workshop (a Calendared Activity) Was Organised By Sculpture Department The Students Of L6 And U6 Who Have Opted It As Fifth Subject. In Addition, It Even Benefitted The Lower Classes And The Prep Department Students. The Workshop Was Put Up To Give The Knowledge Of How To Create A Portrait In Clay. The Artist Was "Maam Avneet Chopra", Our Sculpture Teacher At Sanawar.
The Workshop Continued For Three Days As Scheduled, During Classes As Well Hobby Sessions For All The Age Groups. During The Workshop Students Were Told How To Measure The Face While Making A Clay Portrait, What Are The Measurements According To The Human Anatomy, What All Tools Are Used Like- Plumb, Callipers, Scales, Etc.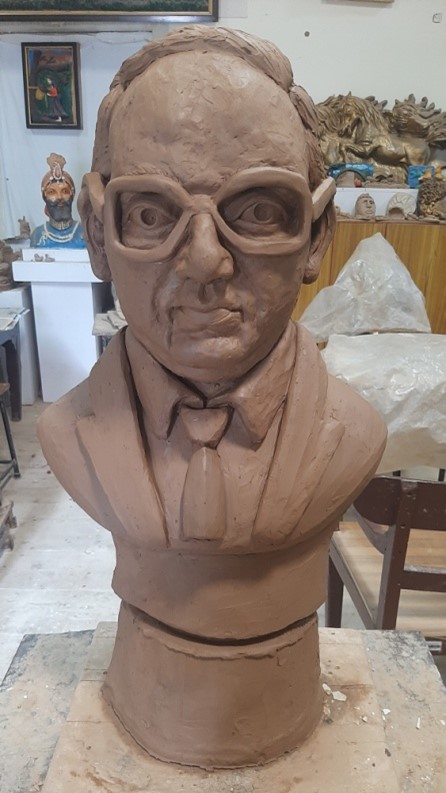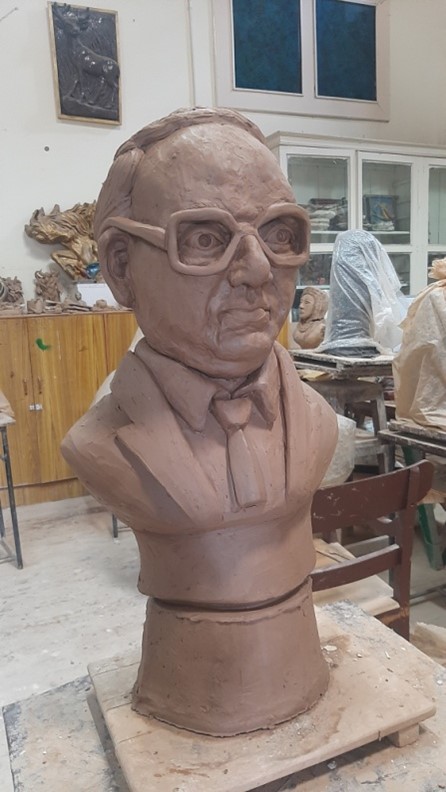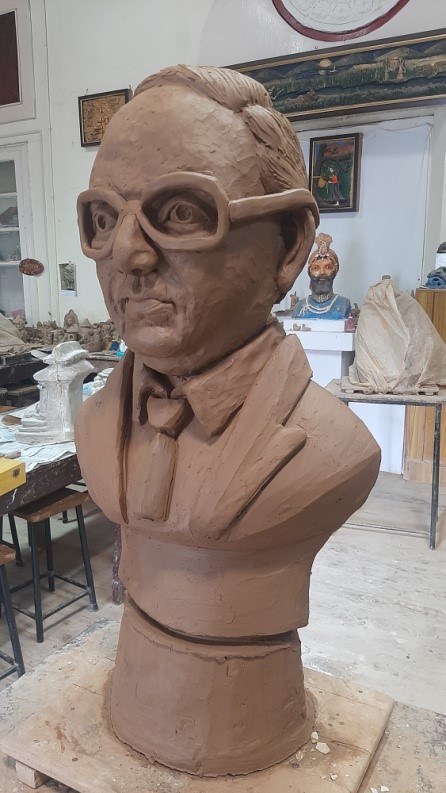 A Very Effective Source (a Projector) Was Used To Provide The Knowledge Of Skull Study, Measurements, Face Features Etc Through Pictures And Videos On You Tube. It Helped A Lot For A Clear Understanding.
Students Took Keen Interest In Learning The Techniques And Processes Involved. The Portrait Created To Teach Was Of Dr.B.R.Ambedkar Ji, It Not Only Helped To Learn The Method Of Making, Rather Gave Opportunity To The Students For Knowing About Him Which Included The " Experiential Learning" As Well. The Portrait Making Included- History Of Struggle Against Caste System, Methods And Materials, Techniques And All These Had Concepts About Chemicals Involved, Their Chemical Properties And Even Their Nature And Uses.
Students Were Told To Write At Least Two Points About Him Daily And Discuss In The Class. Later The Physical Character Was Discussed To Know About His Personality And Character.
Along With The Main Portrait Two Other Portraits Were Started For The Junior And Senior Students Respectively. On These Portrait Stands Students Were Given The Knowledge About How To Start A Portrait, By Trying Ropes And Wood Cross Butterflies For Hold Of The Clay, The Application Of Clay On It At Initial Stage And Step By Step They Started Enjoying The Portrait And Even Were Successful In Giving It A Face Structure With Well Balanced Features.
Overall, The Workshop Went Fruitful And Was A Great Learning Source.